Evidence for Cognitive-Communication Intervention
MacDonald, Sheila, (2017) Introducing the model of cognitive-communication competence: A model to guide evidence-based communication interventions after brain injury. Brain Injury 31 (13-14) 1760-1780.  https://doi.org/10.1080/02699052.2017.1379613

MacDonald, S., & Wiseman-Hakes, C. (2010). Knowledge translation in ABI rehabilitation: A model for consolidating and applying the evidence for cognitive-communication interventions. Brain Injury : [BI], 24(3), 486–508

Ponsford, J., Bayley, M., Wiseman-Hakes, C., Togher, L., Velikonja, D., & McIntyre, A, Janzen, S., & Tate, R. (2014) INCOG Recommendations for management of cognition following traumatic brain injury, Part II: Attention and Information Processing Speed. Journal of Head Trauma Rehabilitation 29(4) 321-337.

Tate, R., Ponsford, J., Kennedy, M., Douglas, J.,Velikonja, D., & Bayley, M.& Stergiou-Kita M. (2014) INCOG Recommendations for management of cognition following traumatic brain injury, Part III: Executive Function and Self Awarness. Jounal of head trauma rehabilitation 29(4) 338-352.

Togher, L., Wiseman-Hakes, C., Douglas, J., Stergiou-Kita, M., Ponsford, J., Teasell, R., … Turkstra, L. S. (2014). INCOG Recommendations for Management of Cognition Following Traumatic Brain Injury, Part IV: Cognitive Communication. The Journal of Head Trauma Rehabilitation, 29(4), 353–68.
Prevention
Amazing video for stroke/brain injury awareness.
Upcoming Conferences, Presentations and Workshops 2021
In Person All in-person continuing education programs are cancelled due to the global pandemic.
SLP Virtual
Learn at your own Convenience

CCCABI Course for SLP's

I am pleased to announce the launch of the Cognitive-Communication Course for Acquired Brain Injury, the CCCABI Course!!
When it became apparent that we would not be able to meet in person for our CCD courses for a long time, I designed a comprehensive, online, ABI intervention program tailored to speech-language pathologists!!! Here are the key features of the CCCABI Course:

12 Modules tailored to SLP clinical practice across the rehabilitation continuum from coma to community, college, and career!
Integration of SLP research evidence, clinical experience & stories of those with lived experience of brain injury.
Modules include video lectures, clinical illustrations, evidence synthesis & application, assessment and treatment techniques, practical strategies, a library of clinical materials, hundreds of slides and references, and a self-assessment guide for your evaluation and ongoing learning.
A certificate of completion at the end of each module.
CCCABI Level 1 (Modules 1-6) are the new CCD Level 1 (all recently updated)-Topics: CCD Overview, Assessment, Treatment Overview, Early CCD Intervention
CCCABI Level 2 (Modules 7-10) are the new CCD Level 2 (all recently updated)Topics: Treatment for Social Communication, Reasoning, Executive Functions, Return to School, Return to Work
CCCABI Level 3 (Modules 11 & 12) are the new CCD Level 3
Topics: Concussion/Mild Traumatic Brain Injury, Mild ABI Assessment (11) andTreatment (12)
I invite SLP colleagues to join me for the CCCABI course that provides a centralized resource of the wealth of SLP knowledge in CCD, celebrates the leaders in our field, provides a shared framework to consolidate and continue our learning, and creates a centralized resource that you can apply clinically for years to come!!
Let's continue to build our community of practice and our expertise for the benefit of those we serve. I hope you'll join me!
To access the course follow this link: https://courses.brainandcommunication.ca

SLP Virtual Synchronous or "live"

In 2020 we piloted virtual synchronous or "live" versions of CCD 1 (hosted by Sheila MacDonald & Associates) & 2 ( hosted by OSLA) with great success. The CCCABI course has been my primary focus for the past year (it's been a daunting amount of work!). If your
SLP group or community would like to arrange a CCD Level 1 or Level 2 course in virtual but synchronous format with discussions, contact me and we can discuss arrangements.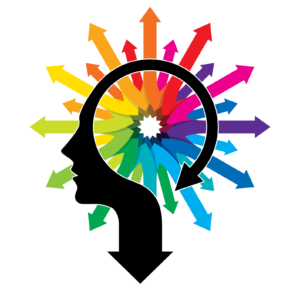 Multidisciplinary & General Audiences:  Stay tuned for virtual multidisciplinary and general audience courses in development!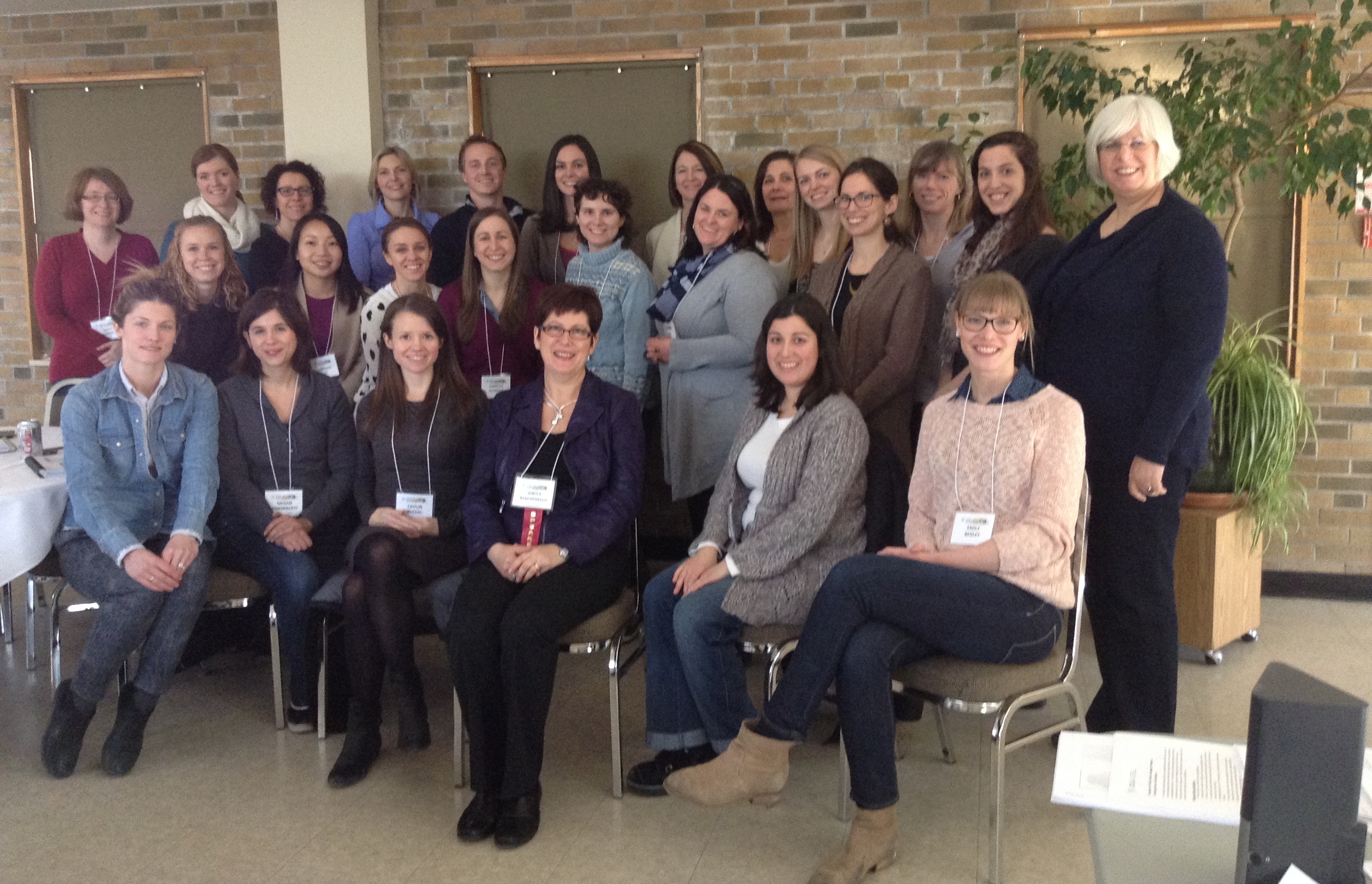 Pictures: On left, Sheila MacDonald and colleagues gesturally remind themselves of the importance of the frontal lobes at Sheila's Cognitive-Communication Disorders Level 1 Course, hosted by OSLA, at the Alton Mill, Ontario. On right, Sheila MacDonald and colleagues pose for a group photo at a conference in Toronto, Ontario.